Well Class 5 – here we go again with another week of online learning. First of all I hope you had a good weekend and managed to get out and about even if it was a little chilly. I have been so impressed with how well with have adapted to seesaw and remote learning – you are all doing a fabulous job! Just a polite reminder about presentation: make sure we date our work, underline titles, use rulers when we are drawing lines and that our handwriting is the best it can be.
Also keep you eyes peeled this week on the websites and the different blogs as I and some of the staff from Brandesburton will be setting some PE challenges to see if you and your parents can beat us. Do you think you are all up to the challenge?
So back to today. Please have a read below to find out today's tasks.
English: Now for today's English you will need to complete the GPS lesson BEFORE the English lesson of writing your opening paragraph. In this English lesson, we will be investigating the purpose of semicolons and practising how to use them in a list. Then, we will look at an opening of a newspaper report and identify the 5Ws: who, what, where, when and why. We will then be writing our own headlines for a newspaper report, making sure to keep it short and snappy. Lastly, we will look at the success criteria of how to write a newspaper opening and apply that in our own writing.
https://classroom.thenational.academy/lessons/to-write-the-opening-paragraph-68tkjr
GPS: Today, we will introduce new vocabulary, identify word pairs and synonyms and apply the vocabulary in sentences. Please complete this activity first.
https://classroom.thenational.academy/lessons/to-develop-a-rich-understanding-of-words-associated-with-chaos-and-confusion-60w3je
Guided Reading (Today and Tomorrow): We are going to look at the text called "The Cave". Your first job is to read the text – it is available below and on seesaw. Once you have done that, there will be two tasks.
Task 1 (may take two days): Complete the comprehension questions that link to the FIRST page only of the text. PLEASE upload to seesaw once you have marked the answers. I will be posting them on TUESDAY after midday, a similar time to the Maths answers. There is a PDF version and a word version below.
Task 2: I would like you to note down any words that you don't understand and to find out their meaning. On a piece of paper please note down the word and the definition.
Maths: We are going to continue our geometry unit involving the four quadrants and today we are going to focus on translating shapes across the four quadrants. Usual procedure Class 5, watch the video, complete the sheet, mark and then upload to seesaw.
Worksheet:
The first part of our afternoon is to complete and finish the ICT that was set last week. If you need reminding of the task here it is below.
ICT (this will take 2 lessons – this Monday and next Monday): Using the information on the timeline PDF (which is still available on seesaw), I would like you to use your knowledge of ICT, especially your presentation skills to create an Anglo Saxon History Brochure/Leaflet on whichever program you like – Microsoft Publisher might be the best to use. The Leaflet should include 6 dates that you think are the most important or the ones that interest you the most. Some ideas on how to set your leaflet out are posted below. You can choose whichever style you like just remember your leaflet needs to include 6 dates about Anglo Saxon History. I look forward to reading these!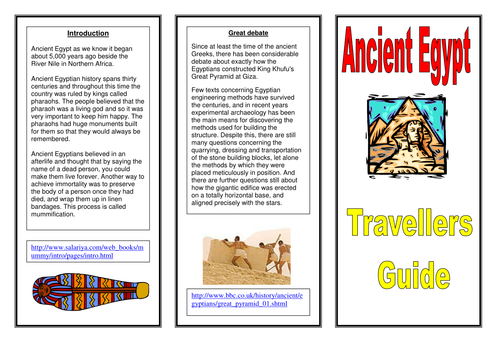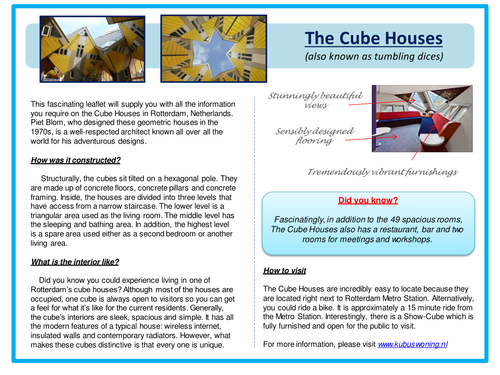 Theme: Again on Thursday I set you 3 tasks which I stated would be carried over to this afternoon. I know a lot of you completed these activities so I have added some extra work at the bottom. Here is a reminder of the tasks from Thursday.
Theme (This is will last Thursday afternoon and Monday afternoon): Now I thought we would have a bit of fun using a map of the UK and try and locate villages/towns/cities with Anglo Saxon origins. Reading this information page first will help us with the three tasks below.
Task 1: Now, using the Anglo Saxon Place Names sheet below can you identify any places in the UK with these "name endings" in them? As a family, or with your siblings, or people in class, see who can come up with the most. Then create a table with the different places you have found with their meanings and upload your findings to seesaw.
Task 2: Once you have done that and have a substantial list of places, using an atlas (or the internet if you do not have one) can you locate these places on the blank map of the UK.
Challenge: Can you create a colour coded system so you can identify the meaning of each place name you locate on the map?
Task 3: Can you create a poster that explain everything you have learnt about Anglo Saxon Place Names. If you look on the information page it will detail what you have to include at the end of the slide.
All downloadable sheets are also available on seesaw.
Please make sure you complete these tasks above and upload to seesaw.
Extra Theme Tasks:
Task 1: Using the blank map below and your knowledge of Anglo Saxon Kingdoms and places names can you find 7 villages/towns/cities from today and see which kingdom of Anglo Saxon Britain they would belong to. A good idea on how to do this task would be to colour the kingdoms again on the map then pin point the location of the places by drawing a line to their position.
Task 2: In preparation for an activity on Thursday can you find out as much as you can about Anglo Saxon Village life. A good idea would be researching their homes, the jobs they did, and the activities that went on in the village.
Have a good day – Mr B